We're pleased to announce our season ticket prices for 2020/21 as follows: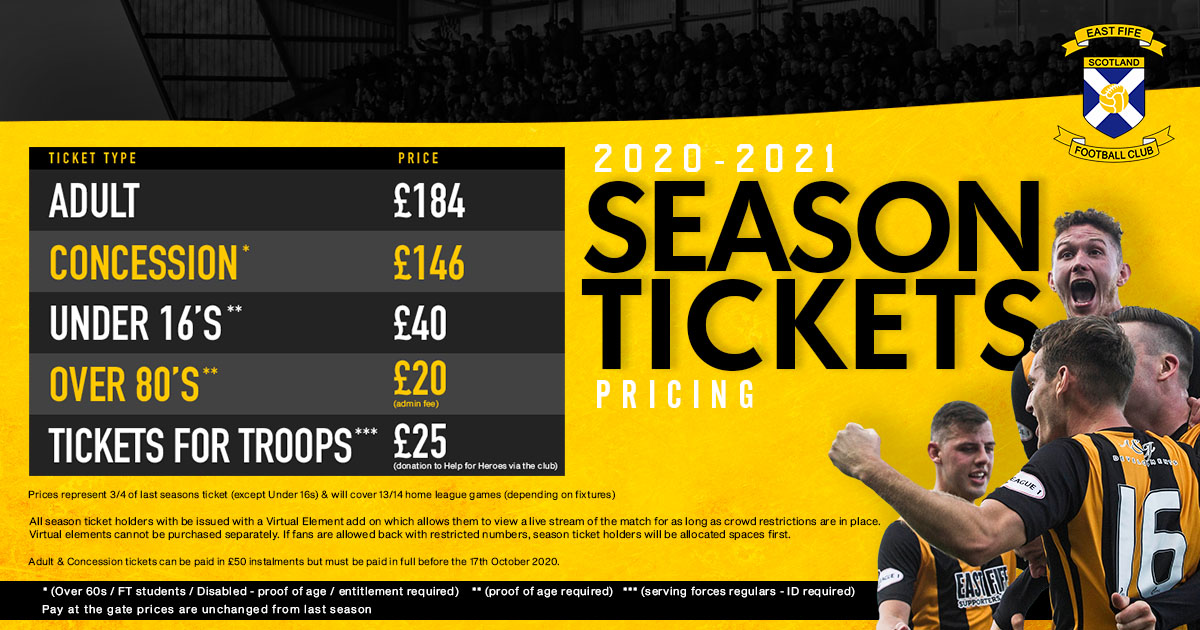 As everyone is aware, this season is going to be very hard for all clubs and we are no exception. That being said, we are acutely aware that it is the same for you our loyal fans. With that in mind we have decided to keep the walk-up admission prices the same as the last 3 seasons and also peg the season ticket prices at the same level as last season.
Unfortunately, until the final fixtures are released, we do not know if we will have 13 or 14 home league games. This will ultimately affect our income for the season therefore the prices are based on three quarters of the full season.
The child season ticket has risen from £20 to £40 but this still represents a 40% reduction of the walk-up prices.
In event of the season starting behind closed doors, ALL season ticket holders will be provided with 'free' access to EFtv's live streaming of home games. This will apply until the U.K. & R.O.I. broadcasting restrictions are reintroduced by the SFA. I know that the EFtv media team are already working on ways of improving their already excellent service to ensure that you can get the best possible coverage. It is hope that fans will be allowed into games by the time we start but should numbers be restricted then season ticket holders will be allocated entry before any individual match tickets are sold.